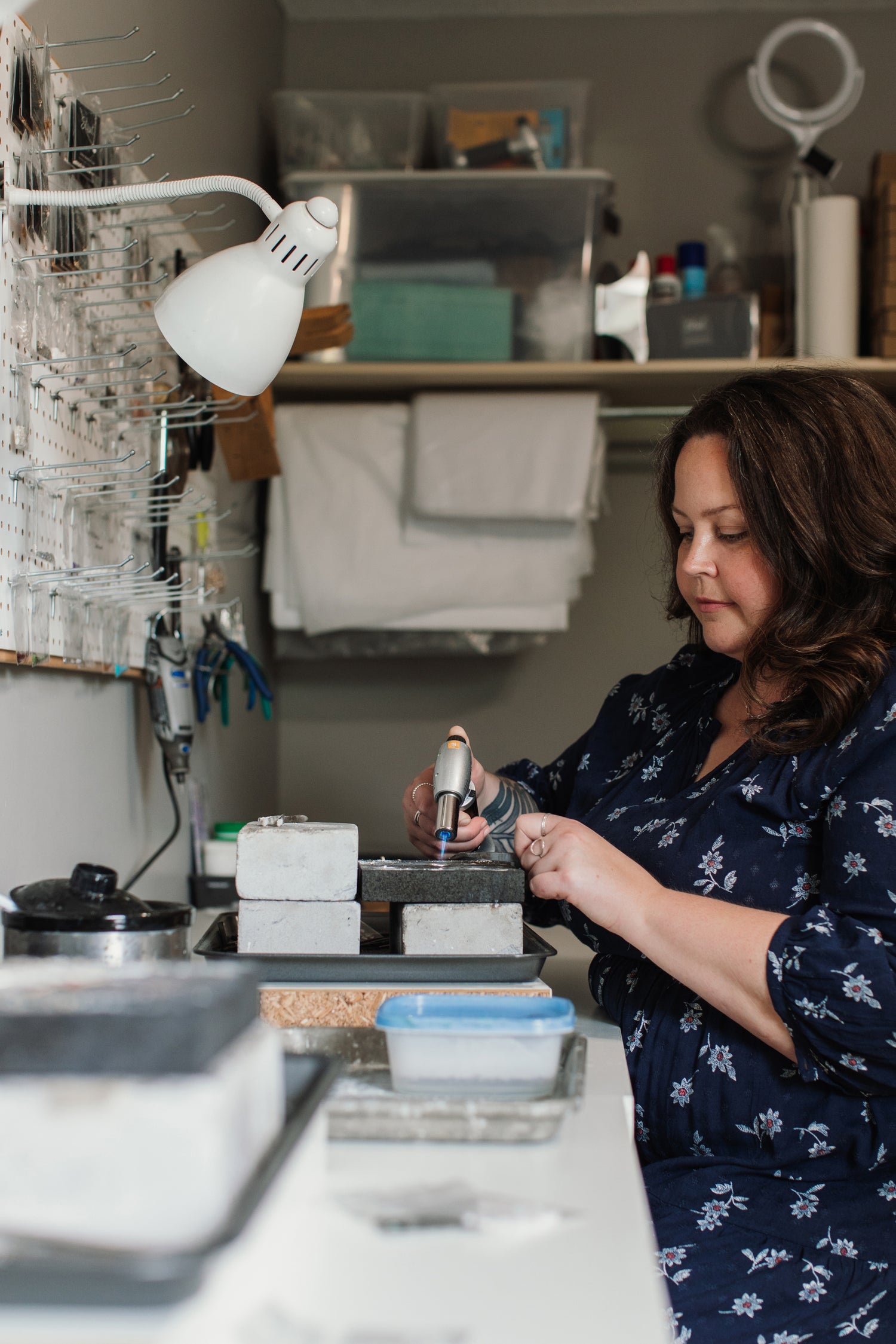 Alyssa Spaxman | Owner & Maker
Alyssa is a maker at heart. She's been creating things with her hands since she was a kid, and though jewelry has always been Alyssa's most-loved medium, she has dabbled in oil painting, wheel-thrown pottery, printmaking and nearly everything in between.

From childhood into her high school years, Alyssa would spend hours at a local bead shop choosing the perfect beads, learning techniques and being surrounded by creativity.

Her natural creative drive to evolve later brought her to a basic silversmithing class. The techniques she learned there, paired with a background in graphic design, a love of world travel, beautiful objects and working with her hands led Alyssa to found Strut Jewelry in 2009.


The result is effortlessly wearable, high-quality minimalist jewelry that gets rave reviews because our clients adore it.


Hand made in small batches in Alyssa's home studio in Ottawa, Canada using age-old metalsmithing techniques paired with high-grade natural gemstones, the Strut Jewelry team offers beautiful contemporary jewelry that you won't want to take off.

Learn more about the metals and tools we use in our jewelry glossary.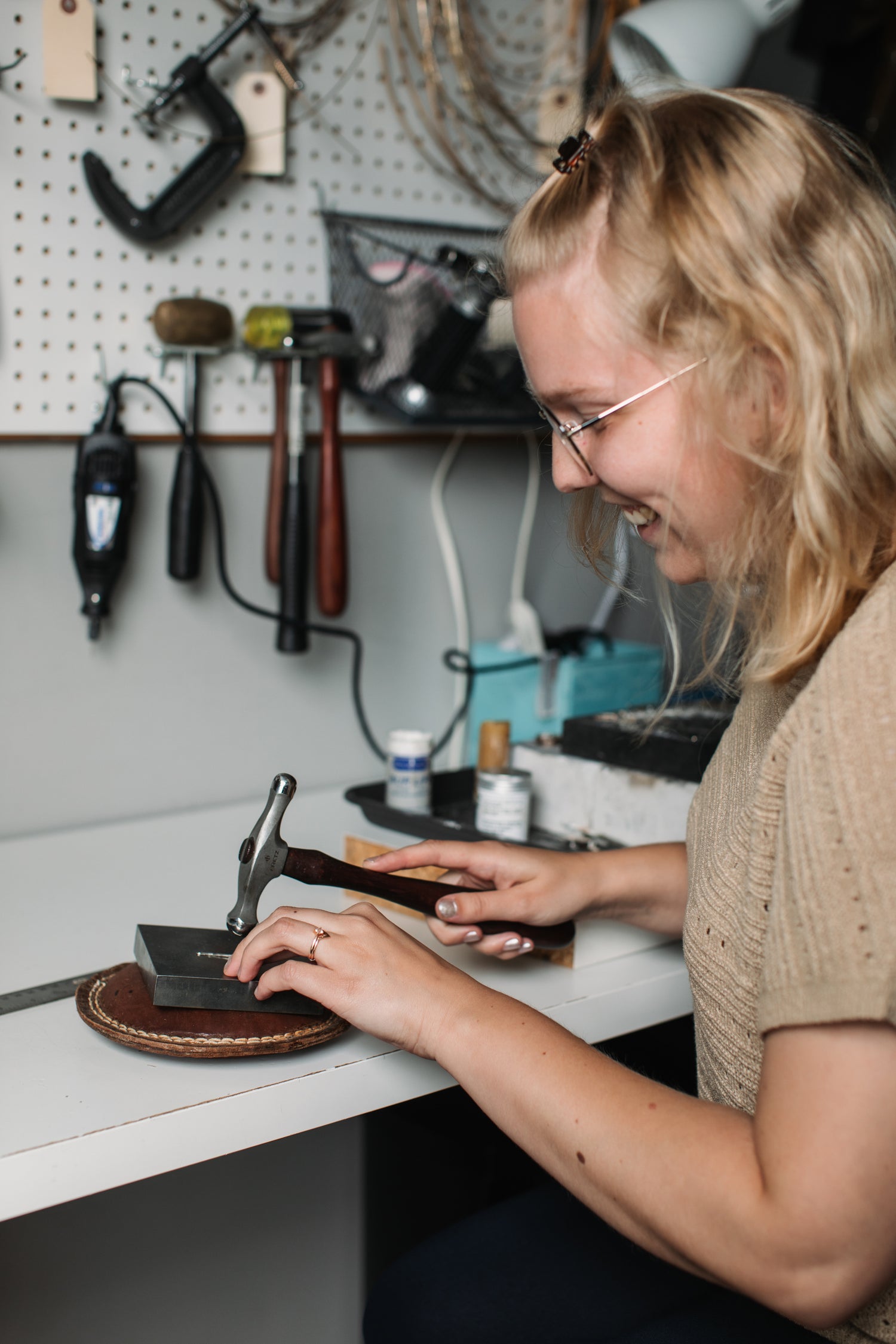 Amelia Howell | Production Assistant
Amelia Howell spent her early years filling up notebooks with drawings, stickers, and short stories. Her love of creating things grew with her and she quickly developed a love of jewelry, because by wearing art, she could express herself and her personal style.

Honing her metalsmithing skills under the guidance of Alyssa, Amelia also writes some content for Strut's Instagram and blog!